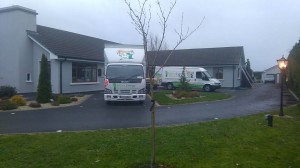 We are a family-owned Irish company.  We set up the business in 2015 and our management team has a combined experience of over 12 years in the insulation sector. As Better Energy Solutions has grown, we have continually expanded our scope of services to meet our clients' needs while maintaining our quality of work and client satisfaction. All of our work is carried out in a professional, safe and clean manner to the highest level. Our work uses the latest installation techniques and the most energy-efficient products.
We at Better Energy Solutions offer our customers a top quality service and products at very keen prices. We can advise and assist with any grants that may be available for each measure.  We aim for 100% customer satisfaction and we are proud to have a long list of very satisfied customers who can testify to the quality of product, service and workmanship we provided at their properties.  We are proud to say that the majority of our work has come to us on a referral basis from previous clients.
The products & services Better Energy Solutions offer can save our customers up to 40% on their heating bills while also reducing their carbon footprint.